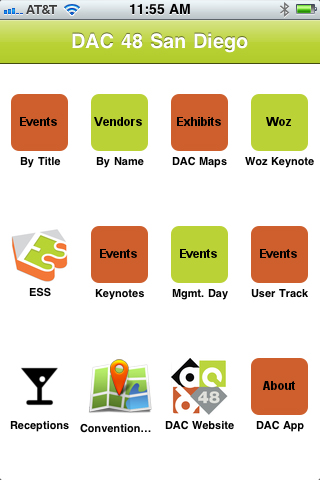 Are you going to DAC in San Diego? Do you have an iPhone? In which case Bill Deegan's dac48 app is something you should install before you get there. It's free, which makes a nice change from EDA software pricing.
The app substitutes for the various paper, agendas and maps that you need to consult to find exhibitors, check up when sessions are and put them on your calendar. It's not perfect (he ran out of time); for instance the booth numbers are not linked on the exhibitor map.
And yes, it's only on iPhone so far, Android probably has to wait until DAC49.