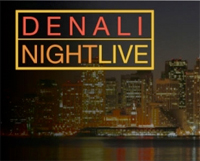 As everyone in EDA knows, Denali has thrown a party every DAC for what seems like forever.
I had lunch last week with Mark Gogolowski and I asked him how the party came about. It started 11 years ago in 1999 at DAC in New Orleans. Denali wanted to have a party for their customers, but they faced a couple of constraints. They couldn't compete with the big Cadence and Synopsys parties of that era, but on the other hand they knew that parties weren't much fun unless they felt crowded. So they'd better invite more than just their (few) customers, especially since they needed to partner with all the simulation vendors, which meant all the big guys anyway. So invite everyone. Denali was under 10 employees in this era, not well-known, so they were more worried about holding a party and nobody coming than the opposite. But never underestimate the gravitational attraction of an open bar.
They expected about 100, maybe 150 people, would attend. One thing that they hadn't anticipated was that the AEs from the big guys weren't able to get into their own parties (the execs and sales guys went with their customers; AEs need not apply). So they showed up in large numbers. In the end well over 500 people came for at least some of the evening. At midnight the venue management told them they had to stop the party since the entire night's alcohol budget was already gone. So they gulped, wrote a large check, and kept the party going for another hour. Shutting down a party as early as midnight in New Orleans and throwing their customers out didn't laissez les bons temps roulez.
They realized that the party had been something special, and not just for their customers. The entire EDA community had shown up since Denali was neutral ground. Nobody from Cadence went to the Synopsys party and vice versa. But Denali, as the Switzerland of EDA, welcomed everyone. So next year, it seemed like it would be a good idea to do it again. And so it has been for many years.
I think it has turned out, somewhat fortuitously, to have been a great way to market themselves. We are in an era when it is really hard to get your name out in front of customers and partners. Denali doesn't have that problem, plus it has a lot of goodwill from the entire EDA community since the Denali party isn't exclusive. You don't have to be a customer of Denali to get in; you can even be a competitor.
EDA idol is back again this year, along with a new "Community Superhero" contest. Another new thing this year is that they will be presenting an award for "EDA's Next Top Blogger." Of course, I have my own idea of who that should be. When I know how you can vote I'll let you know!
So here we are a decade later. Everyone knows who Denali is, and they are a much bigger company now. They are still private, so just how big is largely a guess. But nobody cares about their revenue, the financial answer everyone wants to know is "how much does the Denali party cost?" I slipped a shot of vodka into Mark's Diet Coke but he still wasn't talking.
This year's party is on Tuesday 28th July at Ruby Skye, 420 Mason Street. If you want to go you need to go here to pre-register. You won't get in if you just show up at the door. A word of warning to out-of-towners looking at maps: there are two widely-separated Mason Streets in San Francisco. If you go to Marina Green you'll have a nice walk but you won't find any party.