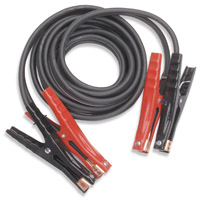 As I have said repeatedly, the old model for innovation in EDA has died. The old model was largely that venture capitalists would fund teams of engineers, they would produce products to solve some problem that was looming on the horizon, one or two of them would turn out to be the market leaders, the big EDA companies would buy them for significant money and everyone was happy.
This model is broken for all sorts of reasons. The big EDA companies just don't have the stock valuations and the cash to make acquisitions in the $100Ms. As a result, almost no VC will fund a new EDA company or even put much more money into one that they already have on their hands. Plus, the slow adoption of the most advanced technology and falling design starts make it impossible to justify that type of valuation.
On the other hand, it remains really easy to start an EDA company. Find a problem, get together a few engineers who really understand it, and write some code. If you successfully solve a key problem for the leading edge semiconductor companies, they will buy your product.
Some things work in your favor. Part of the reason that the VC model isn't working well for EDA is that it isn't working well in a lot of segments: it just doesn't cost enough to require VC-level investment. Computers are cheap. Cloud computing means that large capital investment is not required, you can have all the peak compute power and storage for almost nothing. If you are lucky, you may find enough friends, fools and family to invest in your company. Probably you won't be able to pay anyone until you get your first product far enough along that you have a chance to raise some investment. The key is to keep that investment small, keep the burn rate low and run the company so that a $20M acquisition is attractive. Or that you have the old Metasoft (HSPICE) model of having a small highly profitable EDA company that throws off a lot of cash every year in bonuses, even if you don't get acquired (although they did in the end when Gerry Hsu sent them an offer that they had 24 hours to accept). VCs disparagingly call these "lifestyle" companies, but if you have 15 people in the company and $10M in revenue that could be quite a lifestyle.
So why am I reiterating all this? Because Jim Hogan and I are leading a discussion on just this topic next Tuesday evening. "So you want to start an EDA company…" at the San Jose Doubletree on February 23 at 6:30-7:30 in the Oak Ballroom (bars are open in the area!). This is during DVcon but you don't need to be registered to come along.