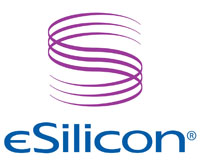 eSilicon is a company with a unique business model. A few weeks ago I sat down with Kalar Rajendiran to find out how they've been doing.
As you probably know, eSilicon is a fabless ASIC company. They operate like an ASIC company and not like a design house although they do provide design services too, just like any ASIC company. But their business model is not to do the design and hand it to you, and then have you go and get it manufactured. They manage the entire manufacturing process and deliver you packaged, tested parts just as if they had their own fab. Primarily they use TSMC for manufacturing. But they are completely independent. Indeed I met with them at the Global Foundries technology conference.
They have been in existence for 10 years, created soon after Jack Harding was pushed out as CEO of Cadence. Today they are about 330 people with and expect this financial year's revenues to come in at around $130M. That is larger than I expected in both headcount and revenue. Of course because the manufacturing revenues flow through their P&L you have to look at them as a manufacturing company and not a service company. Like any manufacturing company they have significant CoGS (cost of good sold, basically what they pay TSMC and their other suppliers to build the parts).
Their business actually splits into 3 parts: designing basic gates, IP and operational outsourcing.
Basic gates is largely taking RTL, doing all the synthesis, place and route and then taping out the chip. This is the basic ASIC business of having the customer do the front-end part of the design and then taking over to do the back-end. As well as doing design in the US, eSilicon acquired Sycon with an engineering organization in Romania.
In addition they have their own portfolio of IP that they will license you. Much of this is licensed from 3rd parties but in addtiona eSilicon aquired Silicon Design Solutions in Vietnam where memory IP is developed today.
The newest part of their business is operational outsourcing. Small fabless semiconductor companies who do their own design often have little expertise in operational management of a semiconductor supply chain. Typically for these designs eSilicon does not do the design at all, the customer does that. But then eSilicon takes over and manages all the manufacturing using the fact that they have relationships with foundries, packaging houses, test houses and have operational specialists who do this every day. Since they have a 10 year track record at doing this successfully, it is a low risk solution for a company to let eSilicon take over.
I've written before about how VLSI Technology, one of the inventors of ASIC, would probably have been more successful to have split into an EDA company and a fabless semiconductor company (Cadence and eSilicon) rather that keeping a fab along with the financing and technology development challenges that it posed. Of course this is more a case of Monday morning quarterbacking since this was certainly not obvious at the time when wafer foundries were not really seen as real businesses, more a way of unloaded excess capacity (VLSI even did foundry business at various times in its life).
But it's nice to see eSilicon being successful and vindicating that idea.